YouTube channel FINANCIAL LITERACY OF BELARUS
20.04.2018
Dear friends! We would like to recommend you our new channel FINANCIAL LITERACY OF BELARUS on YouTube.
Here you can find educational videos on financial and economic topics, as well as see the works of the winners and the participants of the video blog contest "Money matters matter", dedicated to the celebration of the Global Money Week 2018.
Subscribe to the channel! Stay tuned for more videos!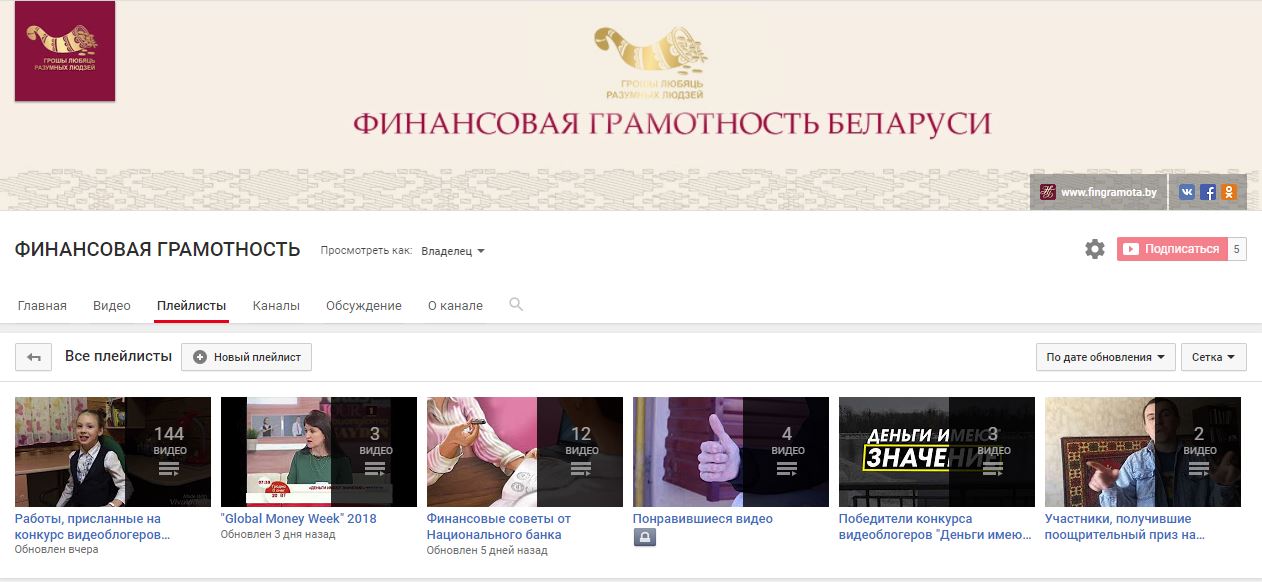 EXCHANGE rates

19.08.19
20.08.19
EUR EURO
2,2714
2,2759
USD US Dollar
2,0470
2,0524
RUB 100 Russian Rubles
3,1033
3,0842
Currency basket (USD, EUR, RUB)
0,2569
Test your financial literacy
News
08.03.2019
Dear friends! We offer you a presentation developed for conducting financial literacy classes with schoolchildren of 8-11 grades during the Global Money Week, which will be held in Belarus, like all over the world, from March 25 to 31, 2019.
Actual information
16.04.2019