This content is not available in English, thus you were presented version in Russian.
Специальный выпуск "Банки и финансовая грамотность"
12.08.2019
Ассоциация белорусских банков издала иллюстрированный журнал "Банки и финансовая грамотность".
Специальный выпуск посвящен активному участию банков и финансовых организаций в Неделе финансовой грамотности детей и молодежи – 2019, которая проходила в Беларуси, как и во всем мире, с 25 по 31 марта 2019 г.
Выпуск подготовлен по материалам, представленным банками и финансовыми организациями.
Подробнее можно узнать тут.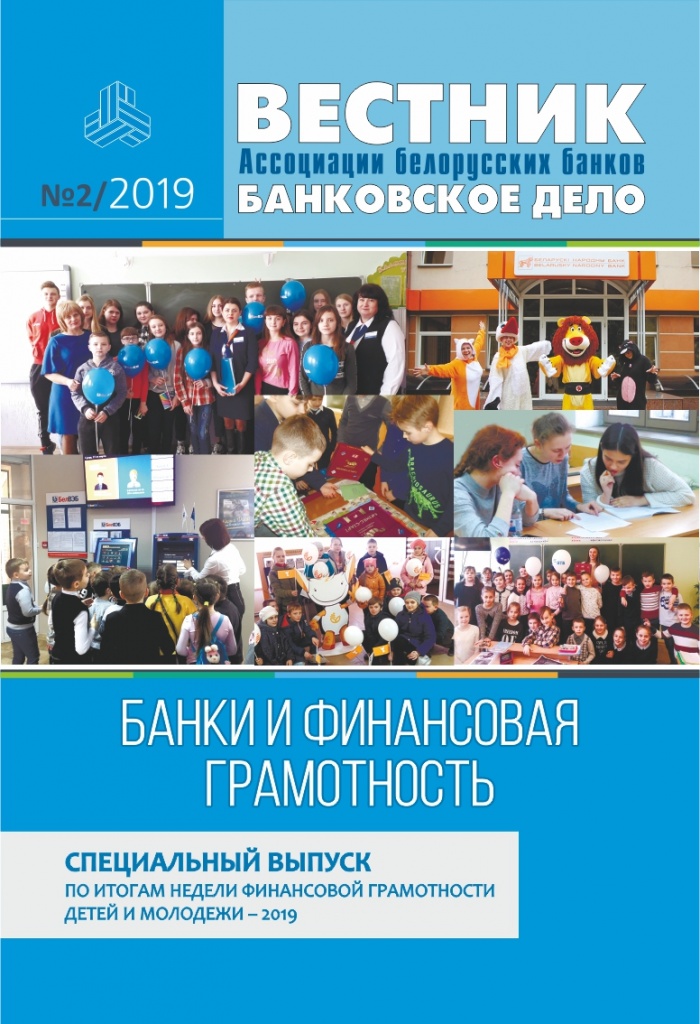 EXCHANGE rates

13.07.20
14.07.20
EUR EURO
2,7435
2,7372
USD US Dollar
2,4300
2,4185
RUB 100 Russian Rubles
3,4118
3,4172
Currency basket (USD, EUR, RUB)
0,2947
Test your financial literacy
News
08.03.2019
Dear friends! We offer you a presentation developed for conducting financial literacy classes with schoolchildren of 8-11 grades during the Global Money Week, which will be held in Belarus, like all over the world, from March 25 to 31, 2019.