This content is not available in English, thus you were presented version in Russian.
Финансовая грамотность на БТ-1
15.03.2016
Запущен совместный проект ОАО "АСБ Беларусбанк" и телеканала "Беларусь 1" - "Финансовая грамотность"!
По понедельникам в утренней программе "Новости экономики", которая начинается в 7:00 введена рубрика "Финансовая грамота", в которой сотрудники Беларусбанка рассказывают об основных банковских продуктах и услугах, переводах, ценных бумагах, особенностях отзывных и безотзывных депозитов, других, интересующих граждан, вопросах.
Не пропустите!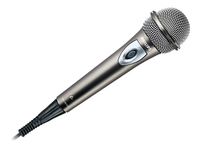 EXCHANGE rates

26.05.20
27.05.20
EUR EURO
2,6133
2,6260
USD US Dollar
2,3995
2,4020
RUB 100 Russian Rubles
3,3514
3,3778
Currency basket (USD, EUR, RUB)
0,2900
Test your financial literacy
News
08.03.2019
Dear friends! We offer you a presentation developed for conducting financial literacy classes with schoolchildren of 8-11 grades during the Global Money Week, which will be held in Belarus, like all over the world, from March 25 to 31, 2019.