This content is not available in English, thus you were presented version in Russian.
Гимназисты посетили Белорусскую валютно-фондовую биржу
22.12.2016
20 декабря 2016 г. представители Белорусской валютно-фондовой биржи провели урок финансовой грамотности для учеников Минской гимназии №12.
В ходе мероприятия молодые люди узнали об основных принципах работы биржи, организованного валютного, срочного и фондового рынка, а также внебиржевого рынка ценных бумаг. Следует отметить, что школьники активно поддерживали диалог с выступающими. Ребята увидели процесс ведения торгов и заключения сделок с ценными бумагами!

ОАО "Белорусская валютно-фондовая биржа" приглашает всех заинтересованных к сотрудничеству. Контакт-центр ОАО "Белорусская валютно-фондовая биржа" +375 17 309-33-22.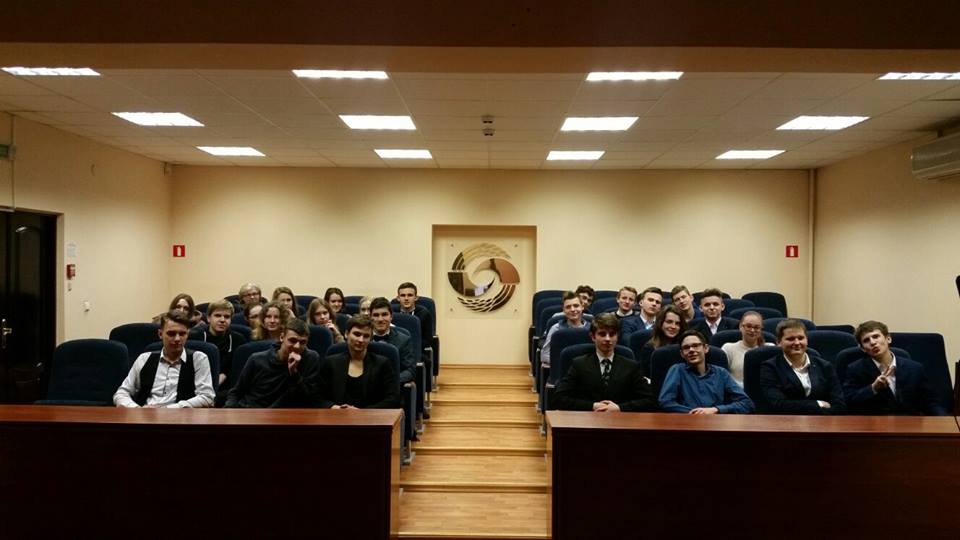 EXCHANGE rates

08.04.20
09.04.20
EUR EURO
2,7734
2,7715
USD US Dollar
2,5520
2,5512
RUB 100 Russian Rubles
3,3821
3,3669
Currency basket (USD, EUR, RUB)
0,2980
Test your financial literacy
News
08.03.2019
Dear friends! We offer you a presentation developed for conducting financial literacy classes with schoolchildren of 8-11 grades during the Global Money Week, which will be held in Belarus, like all over the world, from March 25 to 31, 2019.