This content is not available in English, thus you were presented version in Russian.
Семинар о финансах для секретарей БРСМ в Гомеле
23.12.2016
15 ноября 2016 г. на базе Гомельского облисполкома проведен тематический семинар для секретарей районных комитетов Гомельского областного комитета ОО "БРСМ".
В семинаре приняли участие представители молодежной организации от каждого района Гомельской области.
На мероприятии рассмотрены актуальные вопросы функционирования Кредитного регистра Национального банка Республики Беларусь.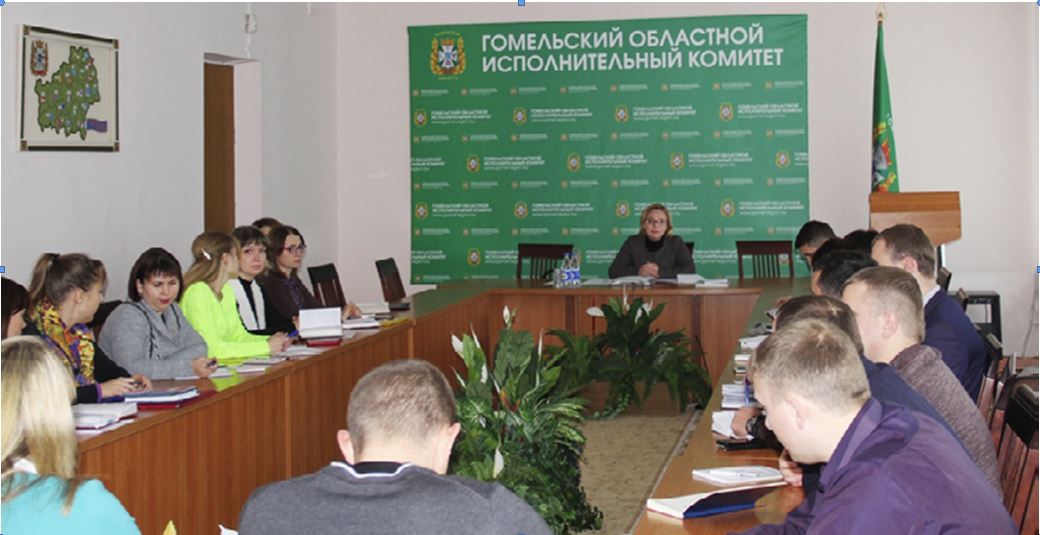 Семинар по финансовой грамотности для секретарей районных комитетов Гомельского областного комитета ОО "БРСМ"
Целью проведения семинара стало повышение уровня финансовых знаний секретарей первичных ячеек ОО "БРСМ" Гомельской области в целях последующего информирования ими членов объединения на предприятиях и в организациях.
Для этого Главным управлением предварительно подготовлены и переданы общественному объединению презентационные и раздаточные материалы по рассмотренной теме.
Вдобавок, молодежным лидерам вручены книги на финансовую тематику и "памятки" поручителю и кредитополучателю.
Итоги встречи размещены в ноябрьском номере корпоративного издания "НБ РБ: Время. События. Мы".
Главное управление продолжит работу по повышению финансовой грамотности населения.
EXCHANGE rates

03.04.20
04.04.20
EUR EURO
2,8320
2,7943
USD US Dollar
2,5893
2,5846
RUB 100 Russian Rubles
3,3201
3,3569
Currency basket (USD, EUR, RUB)
0,2992
Test your financial literacy
News
08.03.2019
Dear friends! We offer you a presentation developed for conducting financial literacy classes with schoolchildren of 8-11 grades during the Global Money Week, which will be held in Belarus, like all over the world, from March 25 to 31, 2019.