This content is not available in English, thus you were presented version in Russian.
Урок финансов в Свислочи
06.02.2017
6 февраля 2017 года сотрудники платежной системы БЕЛКАРТ провели акцию "Урок финансов" для старшеклассников СШ №3 города Свислочь.
Школьники узнали о безопасном использовании банковской платежной карточки, а также что такое платежная система в целом. На протяжении урока учащиеся могли проявить себя в ответах на вопросы финансовой викторины. Самые активные были награждены сувенирами от платежной системы БЕЛКАРТ.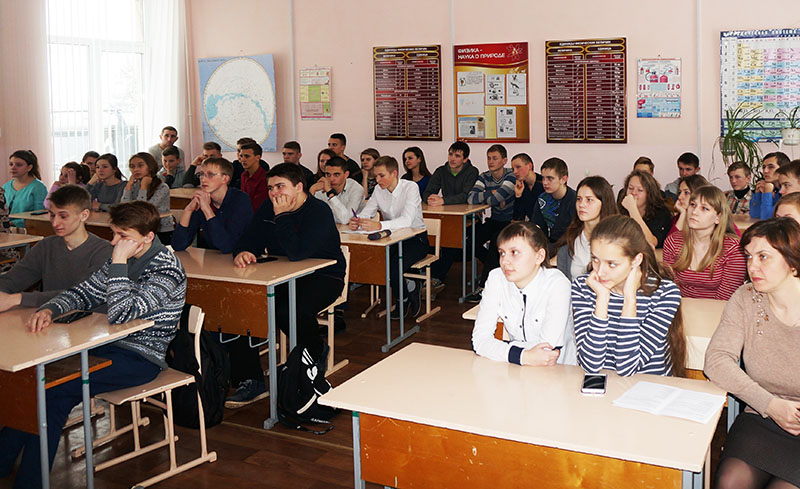 На уроке финансов от БЕЛКАРТ школьники узнали о безопасном использовании банковской платежной карточки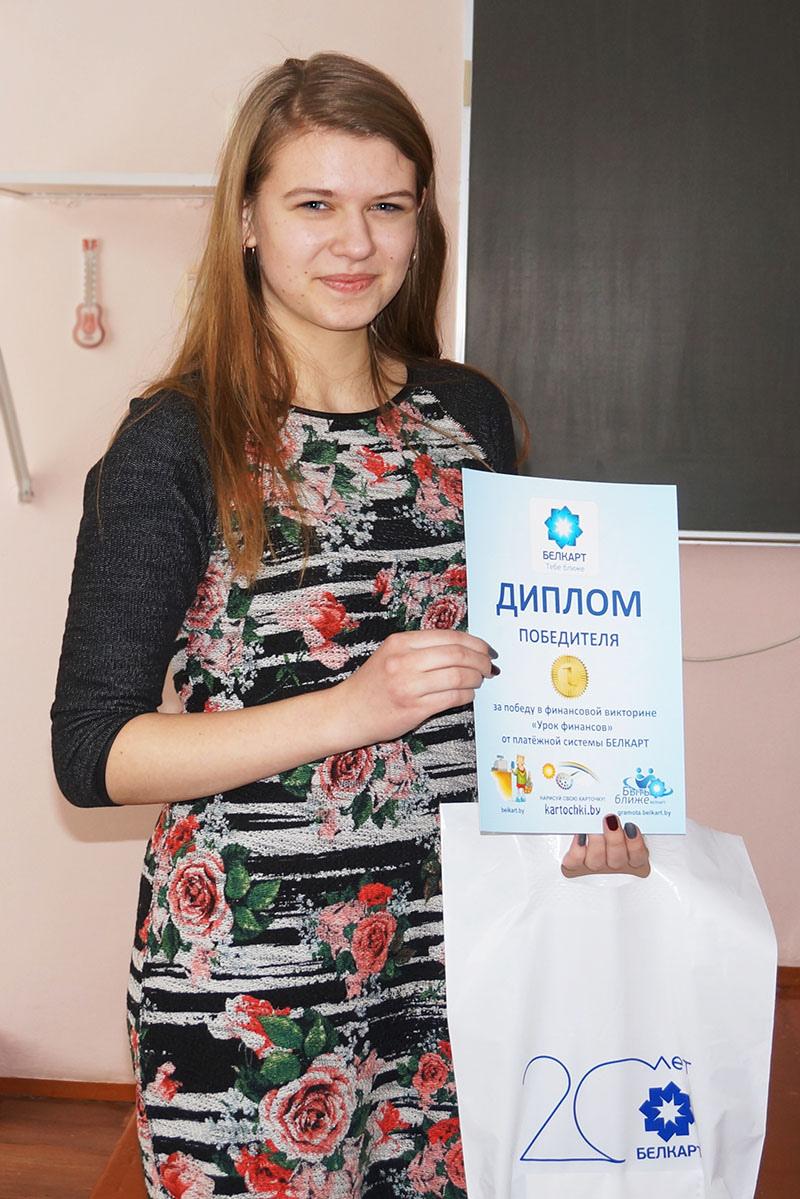 Самые активные были награждены сувенирами от платежной системы БЕЛКАРТ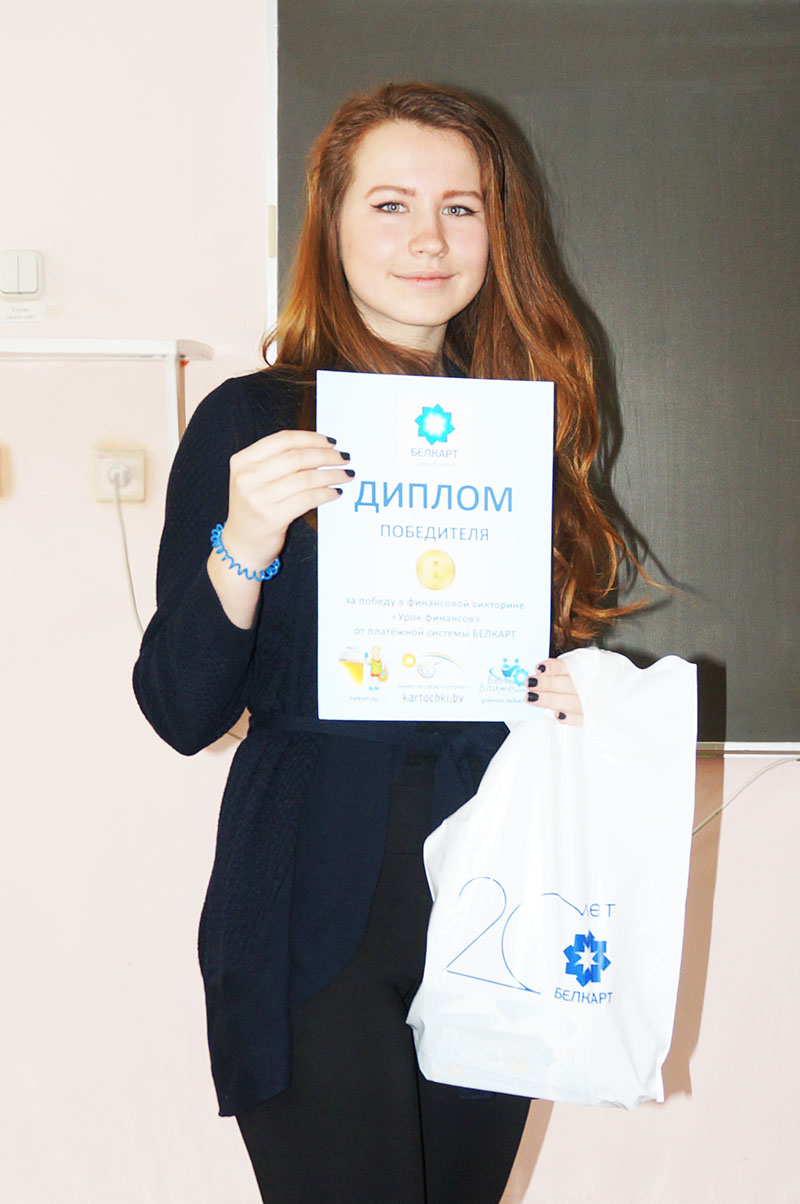 Самые активные были награждены сувенирами от платежной системы БЕЛКАРТ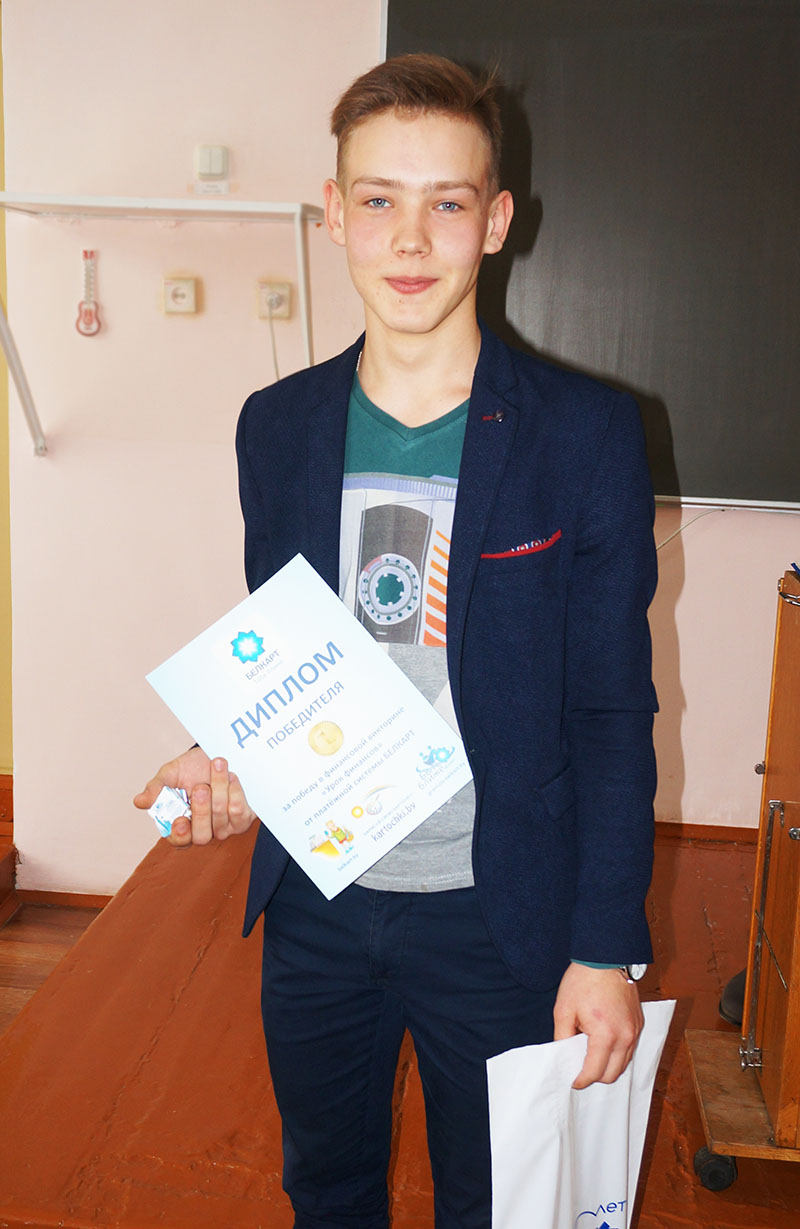 Самые активные были награждены сувенирами от платежной системы БЕЛКАРТ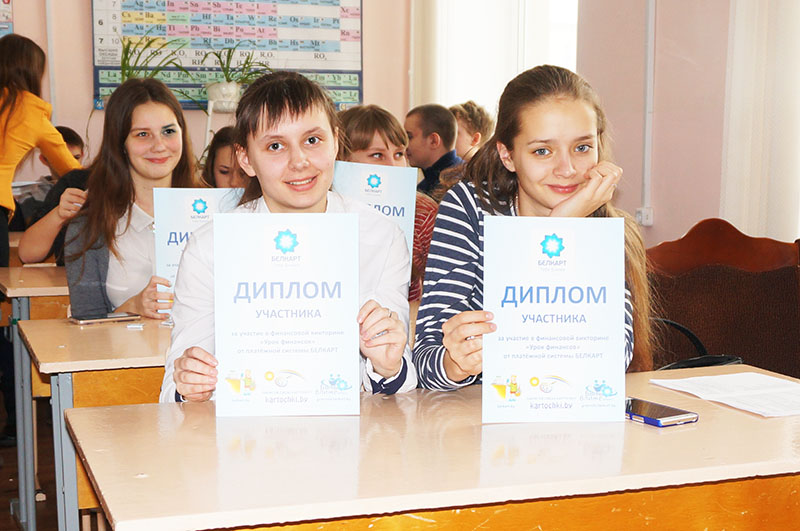 На протяжении урока учащиеся могли проявить себя в ответах на вопросы финансовой викторины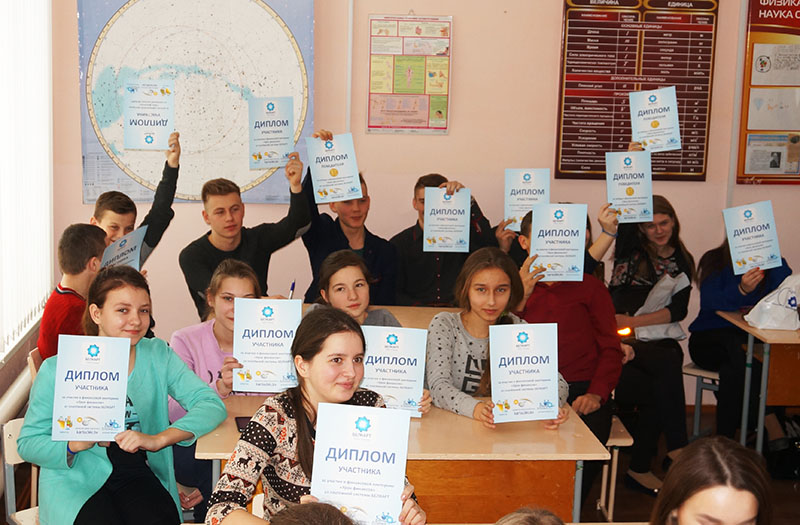 Акция "Урок финансов" проводится не только для столичных школьников, но и для региональных учебных заведений
Акция "Урок финансов" проводится не только для столичных школьников, но и для региональных учебных заведений.
EXCHANGE rates

14.11.18
15.11.18
EUR EURO
2,4102
2,4250
USD US Dollar
2,1449
2,1472
RUB 100 Russian Rubles
3,1690
3,1620
Currency basket (USD, EUR, RUB)
0,2670
Test your financial literacy
News
20.04.2018
Actual information
15.10.2018
An analysis of activity in the fild of financial literacy and access to finance was carried out in Belarus.