Global Money Week has started in Belarus!
09.03.2015
A symbolic tinkle of the "stock exchange" bell rang by children on the floors of the Belarusian Currency Stock Exchange marked the start of Global Money Week on March 9, 2015.
Global Money Week is an international event aimed at improving financial literacy of children and youth.
This morning the Belarusian Currency Stock Exchange warmly welcomed the pupils from Minsk Lyceum No.2 and Grammar School No.7 at its premises in order to inaugurate Global Money Week in the Republic of Belarus. The start of the week was marked with a symbolic tinkle of the "stock exchange" bell rang by children.
Stock exchanges in 23 countries all over the world conducted similar ceremonies last year, including the world's leading stock exchanges in New York, London, and Brussels.
During the event a presentation on the stock exchange operation was made for the pupils, they were taken on a guided tour of the stock exchange building, and also they saw the start of the trading with their own eyes.
Children learned exchange strategies and tried themselves as brokers and stock exchange traders using professional gestures.
They received prizes from the Belarusian Currency Stock Exchange and souvenirs from the National Bank as a keepsake.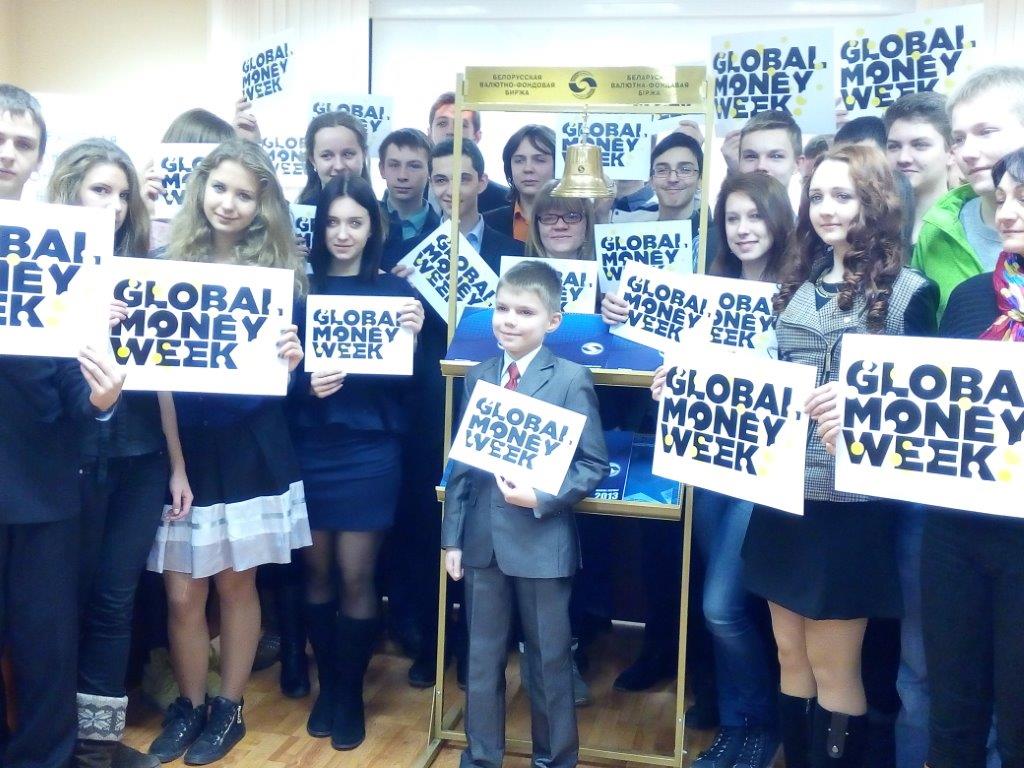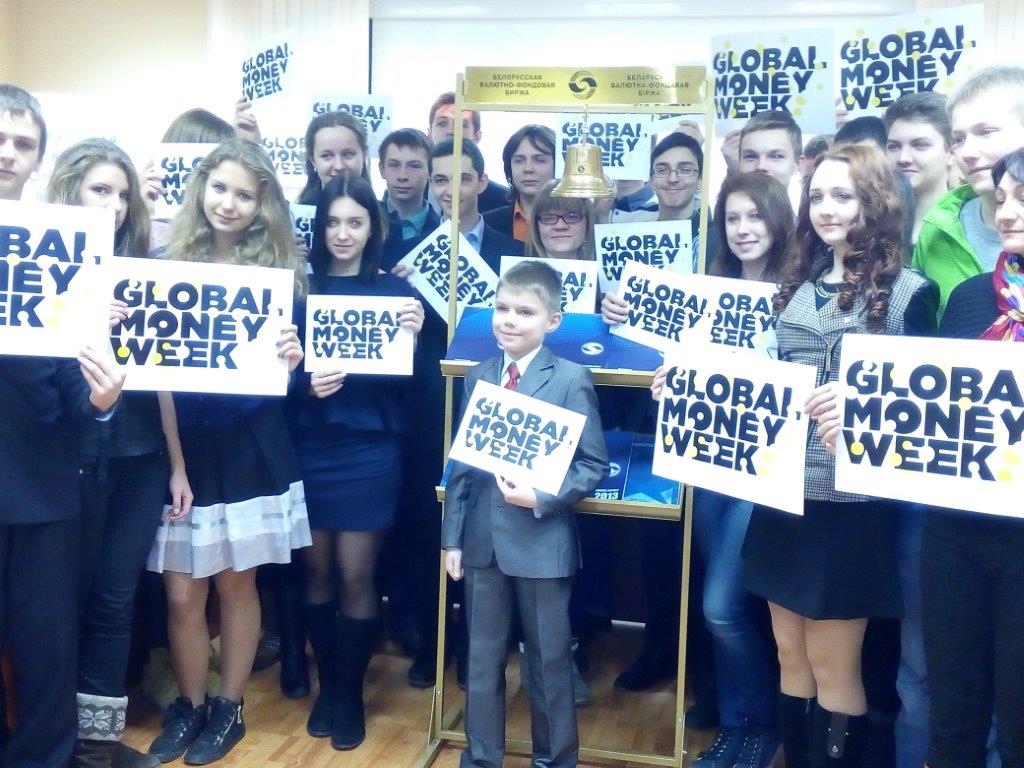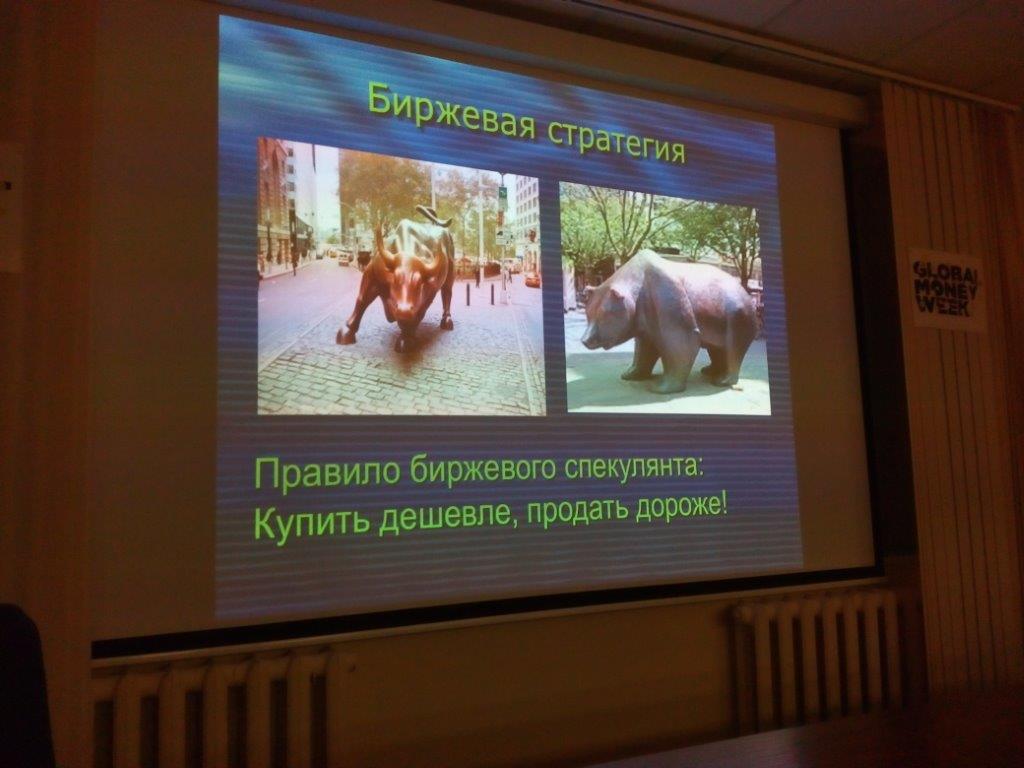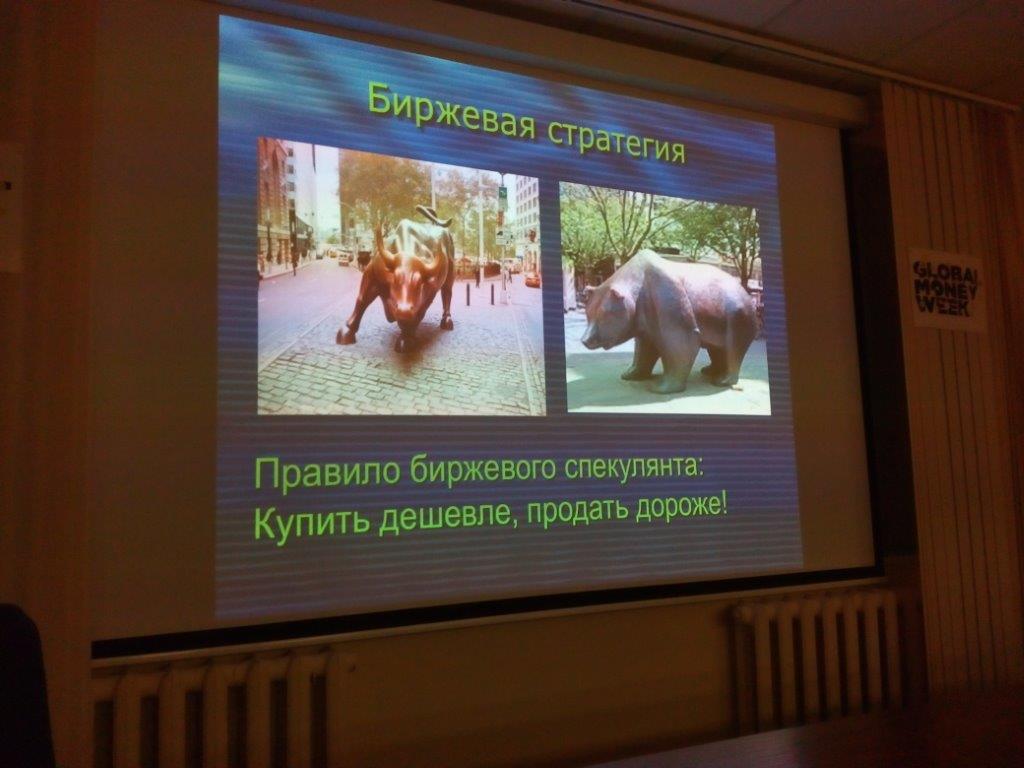 EXCHANGE rates

28.04.19
29.04.19
EUR EURO
2,3505
2,3505
USD US Dollar
2,1104
2,1104
RUB 100 Russian Rubles
3,2614
3,2614
Currency basket (USD, EUR, RUB)
0,2681
Test your financial literacy
News
14.12.2018
The winners of the annual Republican Olympiad on financial literacy among pupils of grades X – XI are named.
Actual information
15.10.2018
An analysis of activity in the fild of financial literacy and access to finance was carried out in Belarus.