Global Money Week and "Conversations of Young People around the World"
13.03.2015
On March 13, 2015 as part of the Financial Literacy Week the online video chat "conversations of young people around the world" with participation of the Belarusian youth was held.
The event was possible due to the non-profit International Organization of Financial Education of Children and Youth – Children Youth Finance International (CYFI). The National Bank and the Belarusian Republican Youth Union became the organizers from the Republic of Belarus. Senior high school students from gymnasium No. 27, Minsk participated in the online video chat "conversations of young people around the world" by using modern means of communication. Their companions were peers from Spain and Russia. The event with the participation of Spanish schoolchildren was held in English.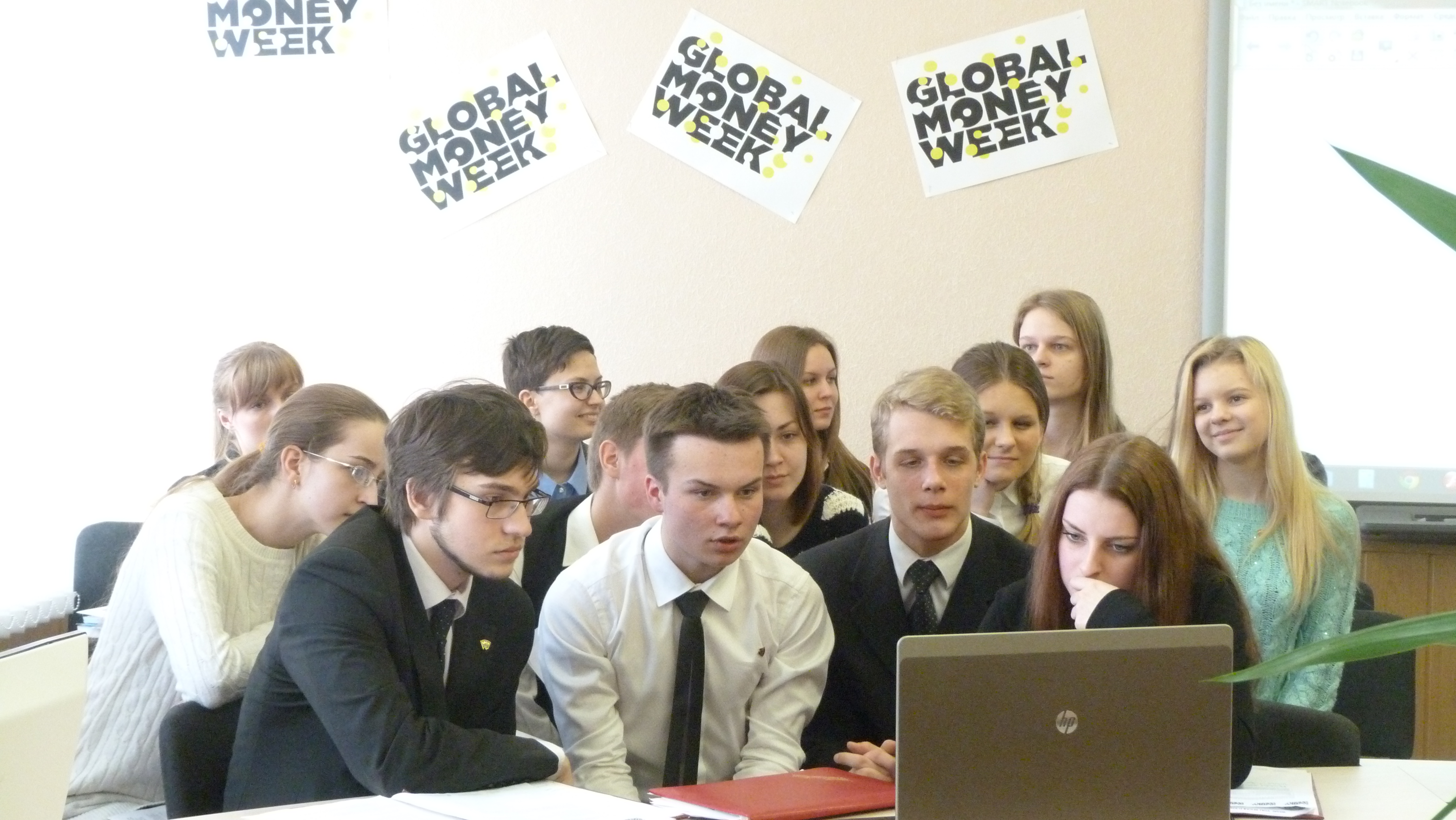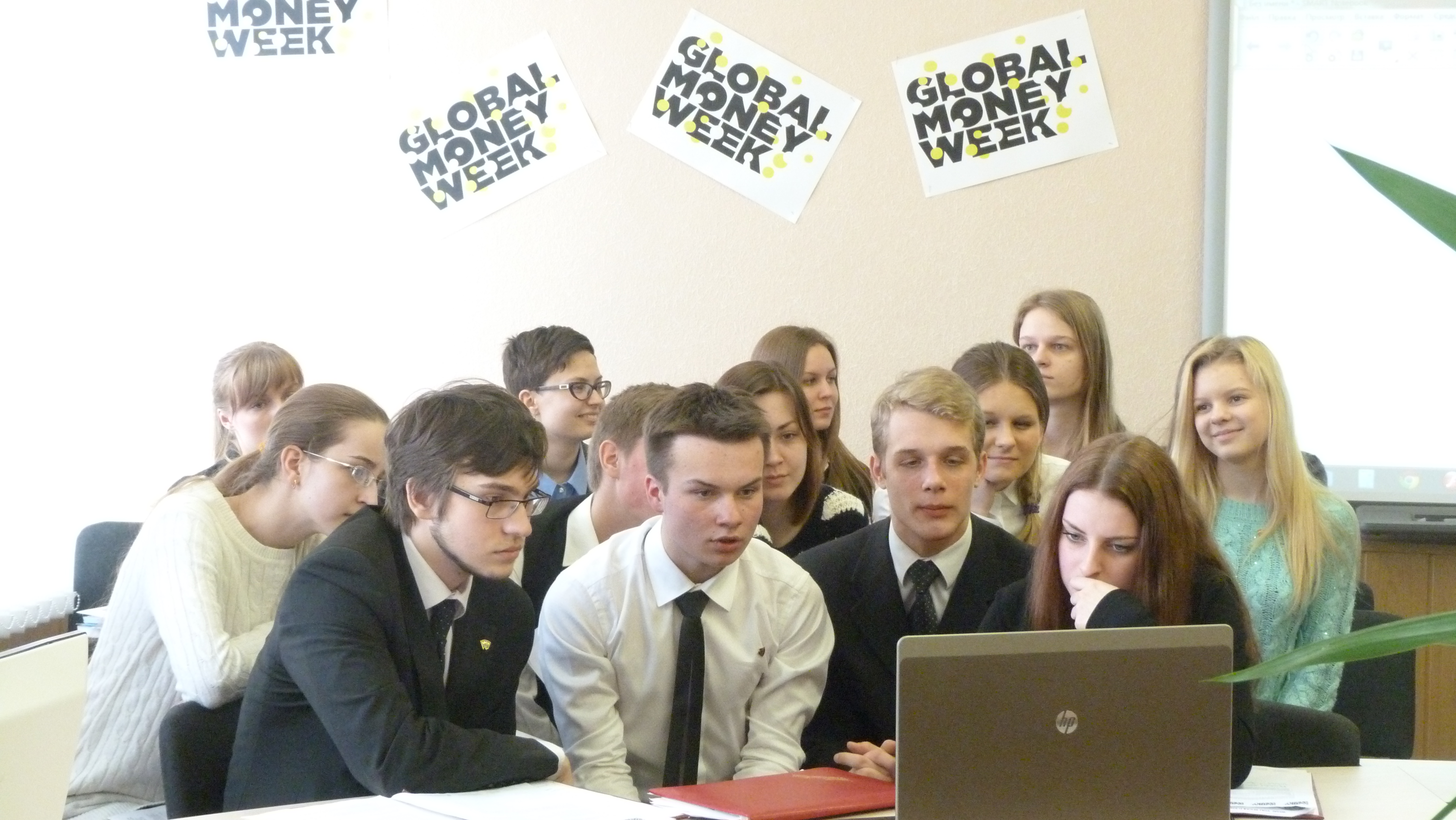 At the very beginning of the communication connection with Spain the kids could not hide their surprise… The point is that they were welcomed on the monitors, on the other side of the screen, by girls alone. In addition, they wore the same school uniform. Information that in Spain there are schools with separate training and school uniform is mandatory was unexpected news for everyone.
The topic for discussion was personal finance. The Belarusian children took part in the discussion with enthusiasm. They were active in putting and answering the questions. The pupils had shown a high level in both financial literacy and knowledge of English.
The teacher of English looked at her pupils with pride. Vladimir Vlasov, the headmaster of the gymnasium, being also happy for his students' achievements, said: "The studying process requires newness by all means. Our children will have so many impressions till the end of the school year!". The talk was so intense, and the students were so involved, that nobody noticed how time passed and the moment of farewell came…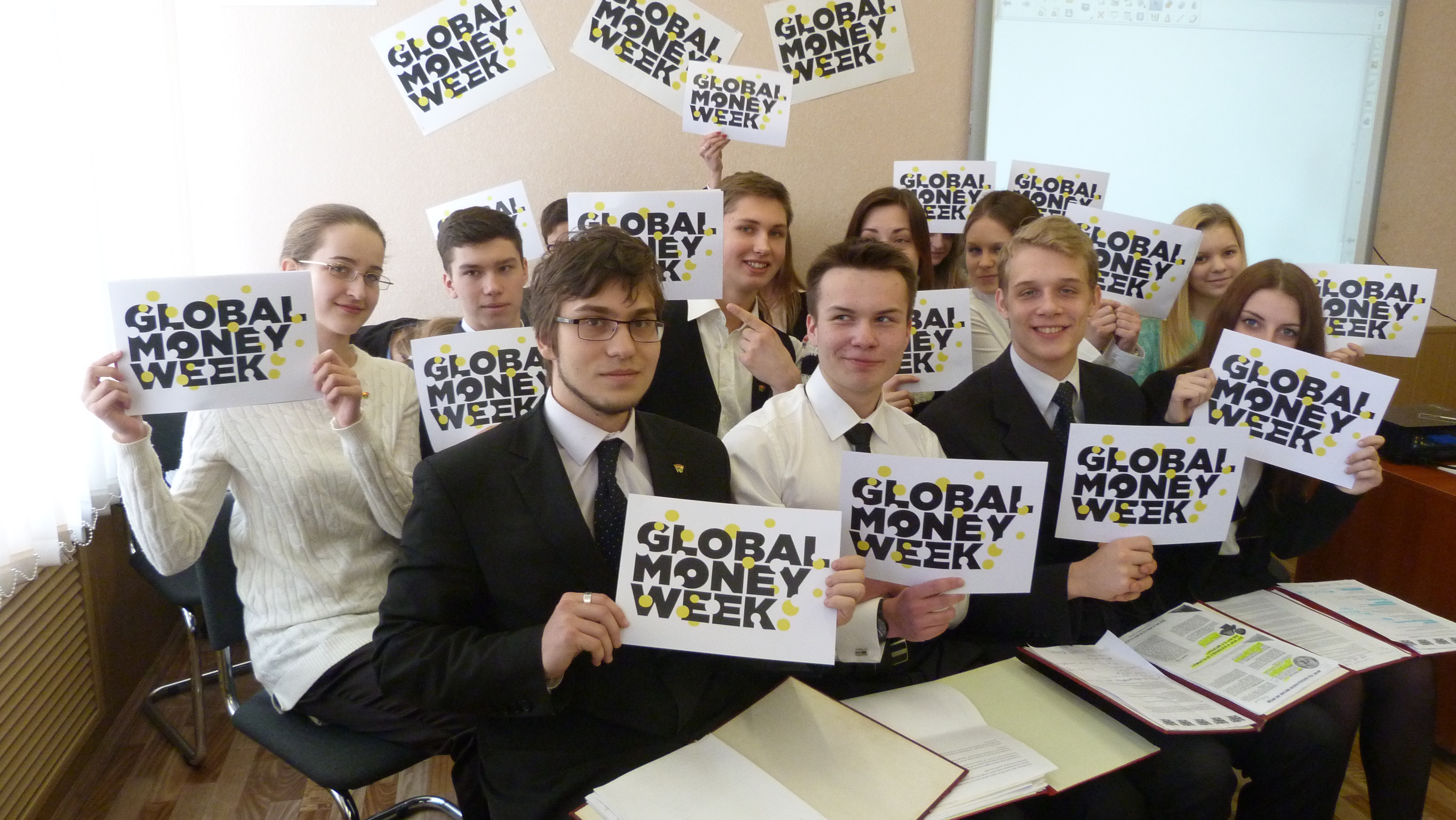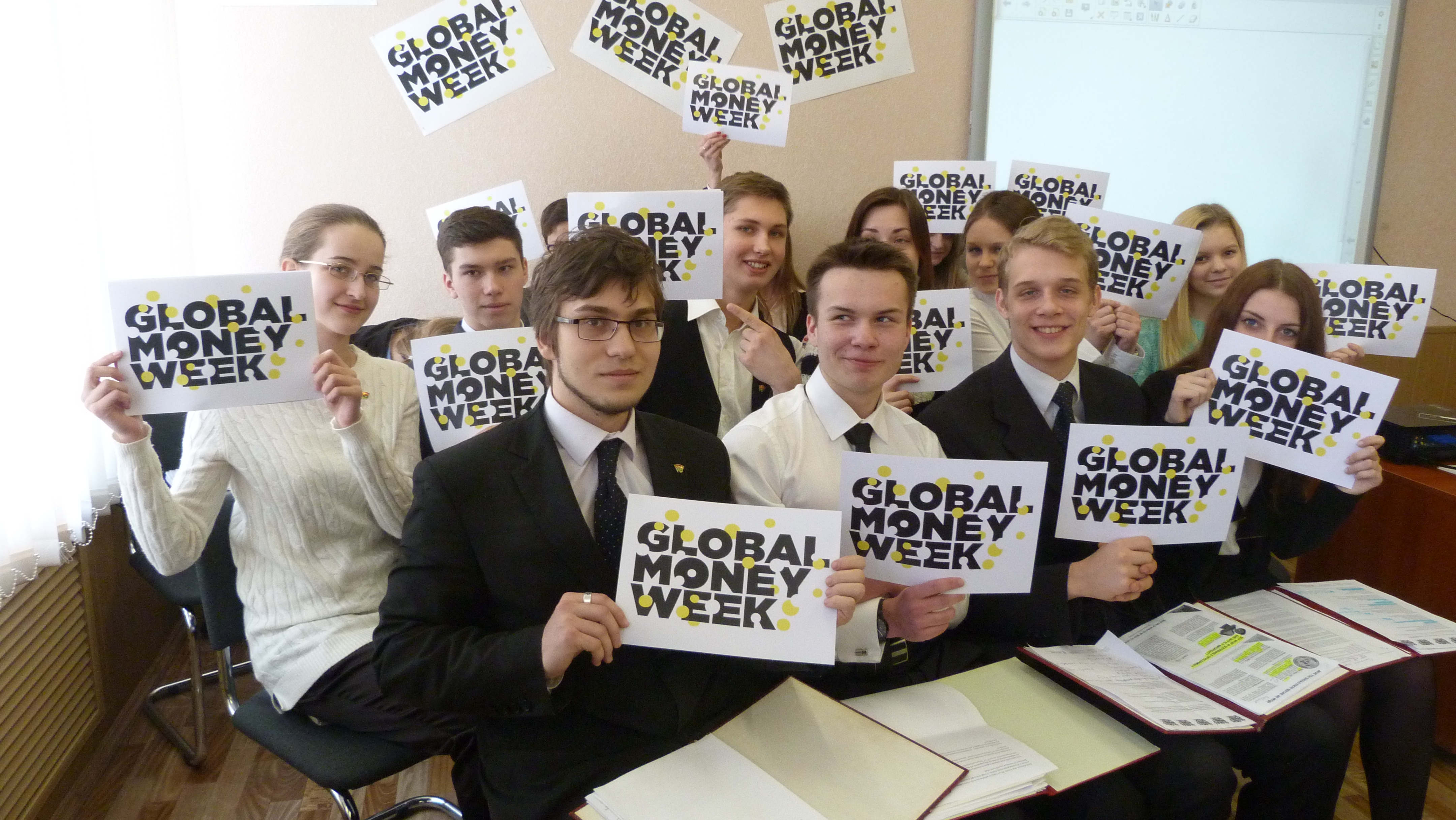 EXCHANGE rates

12.07.20
13.07.20
EUR EURO
2,7435
2,7435
USD US Dollar
2,4300
2,4300
RUB 100 Russian Rubles
3,4118
3,4118
Currency basket (USD, EUR, RUB)
0,2950
Test your financial literacy
News
08.03.2019
Dear friends! We offer you a presentation developed for conducting financial literacy classes with schoolchildren of 8-11 grades during the Global Money Week, which will be held in Belarus, like all over the world, from March 25 to 31, 2019.